A little tidbit you might not know about me....I am working on becoming a Photographer. I LOVE photos, and capturing memories and moments. And, I LOVE looking at photos too. I am such a sap, I love looking through wedding and engagement photos. I am friends with a couple of other photographers around the states on Facebook and in honor of Valentine's Day I am going to share with you some VERY awesome images that I have found from these incredible photographers.
These are from Elizabeth Taylor Frandsen Photography. She captures AMAZING images. Can we talk about how amazingly she captured these and how stinking beautiful the bride's dress and hair are? STUNNING!!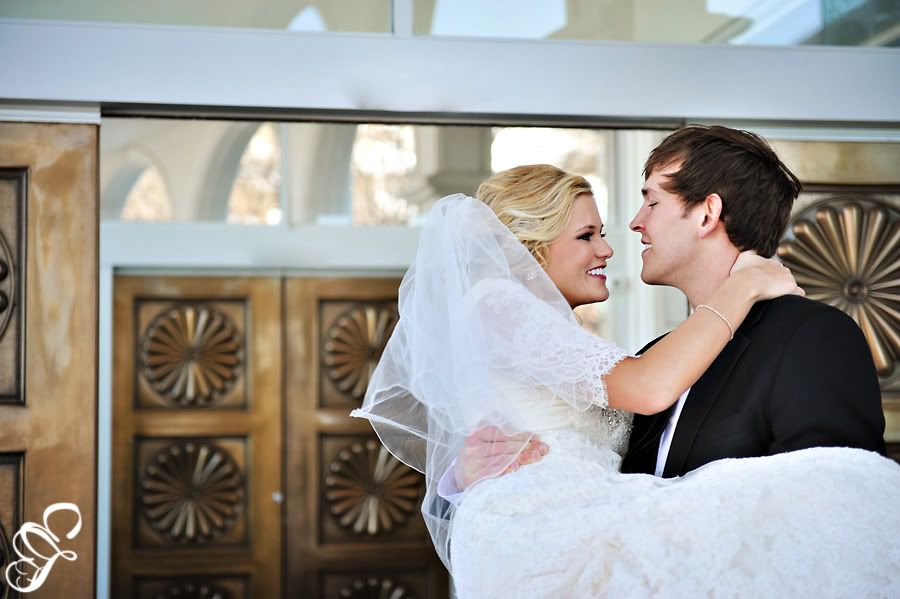 I would TOTALLY recommend checking her work out, you can find her website and blog here:
And these come from my favorite photographer...Aria Vance Bethards. I am seriously in love with her work. She has SUCH style! It's top notch. Take a look:

I would absolutely LOVE for her to do my engagements and wedding someday!!
ALL credit for these images go to Elizabeth Taylor Frandsen and Aria Vance Bethards and their amazing talents.